About G.G. Roberts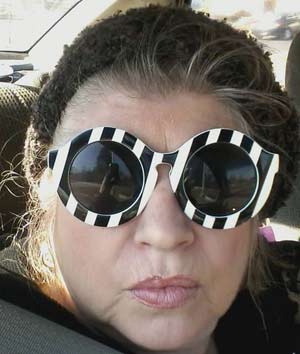 GG Roberts is an Artist/Educator. She has been teaching since graduating with her Masters in Fine Art in 2006, but creating art for many more years. She has patience and a passion for art that shows in her classroom experience.
GG believes that there is an artist in everyone and will help you explore your artistic side in an environment that is fun and relaxing. Experience is not necessary, as she will provide you with techniques in mark making and tips on the materials provided in the class. Don't be discouraged if you feel you can't draw or have never done anything like this before because there are methods she employs that simplify results for the "new" artist "you" and enables you to create just like the real deal. So enroll, bring your favorite beverage and create a new piece of art to hang in your home or give as a gift. It just might become the most favorite thing you do for yourself!
GG regularly exhibits in upstate New York and Brooklyn. She is represented by SM Galleries of New York. You can visit her work at www.ggroberts.com.